The concept of Zen Bondage is simplistic: Wrap rope around a block of wood. The implementation, though, is damn near flawless. I would be hard-pressed to find something to improve.
Physics Simulation
Zen Bondage isn't a physics game in the typical sense of object dynamics. The game has nothing to do with inertia, forces, and gravity. Instead, it simulates a very narrow piece of reality–tying rope around an object. It does this very, very well. The goal of the game is to completely cover entire object with rope. Colored paint emanates from the rope to visually represent your progress. The trick is in covering the concave areas. For instance, if you accidentally span a gap with rope there isn't any way to thread through the newly-created tunnel.
Rope Controls
Zen Bondage utilizes the Arcball technique to rotate the target object. For me, this was very intuitive. I'd be interested to see how well someone off the street–who's never used 3D applications before–could handle the game. I suspect they could still play, although probably much more clumsily.
If you do make a mistake, you can simply unwind your object to bring the last rope connection point so it's forward-facing. I've seen the rope get slightly "sticky" at times, where it doesn't want to let go, but for the most part the game behaves exactly as you expect it would.
And that's just what makes Zen Bondage so appealing–it does behave as expected. You're never fighting the interface or the technology. There are a lot of very clever things going on behind the scenes to mask complexity from the user. It's a very polished user experience. The visuals are clean and the audio complements the theme perfectly.
What About a Full Simulation?
The physics simulation in Zen Bondage is rather abstracted. It would be interesting to see the same concept implemented in a full physics engine. With something like AGEIA's PhysX hardware you could easily simulate the rope to a very high degree of fidelity. Ironically, it would probably make the game more frustration than fun, as rope already laid down would shift around. It would make for a good study. Idealized reality tends to be much more enjoyable than reality itself.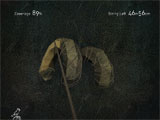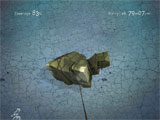 (Zen Bondage Game Screenshots)
It's Free
Zen Bondage was developed by Moppi Productions, a small team active in the demo scene (they've produced a number of demos for parties such as Assembly). Zen Bondage is freeware.
Download Zen Bondage game here (23.2 MB).
Related Posts:
22 Responses to 'Brilliant, Addicting Rope Game: Zen Bondage'



Wow, that game is madness.




A helpful addition to your reviews would be to mention what platform the games/demo are available for, and the requirements when you can determine them.




Maybe, but isn't it a given that if you're not running DX9 hardware and a several ghz chip, you're not going to be able to run everything? That's what the video tease is for, encouragement. Platforms tend to be a given too. Though capable, you don't see many apps distributed for MacOS X and Linux as .zip files.




The default platform for everything here is Windows. When something is available for MacOS or Linux I usually mention that when I link to the download.

Hardware requirements are generally moot, since a lot of these games are older or have very low requirements. I'll try to mention it for titles like Trackmania Nations or anything else that has beefy requirements. The video should give some good clues to hardware requirements, too.




Great game/toy/thingie. Don't think I've played a game about wrapping things up before… :)




Wow, very….. Interestin concept for a game!

Great, nevertheless!




Hmmm…. MSVCR70.dll was not found?




Gmod_User:

Moppi Productions probably forgot to include the DLL. I went ahead and included it in the zip if you want to redownload. Let me know if that works for you…




Now, the MSVCP70.dll is missing! It takes a long time to download too. Can you upload it as a single file somebody? Thanks!




http://www.dll-files.com/dllindex/pop.php?msvcp70 Here's the other dll that is needed.




Thanks! Just what i needed.




Thank You Matthew!!




Nice game, but kind of uneventful. I was wrapping to 100% and nothing happened. Then i got to 101%, still nothing.

Might be fun on the DS though, with the touchscreen and all




Regarding platforms, it would be nice if i could filter the reviews (or view an index) to find, say, Mac games. Otherwise it's all a waste of time for me. I appreciate the reviews but if I can't find games I can play, what's the point?




I think he should finish the game and put in some levels. Slowly winding rope around a block with no achievable goal gets old quick.




i have the same problem (dll). I downloaded it and copied in game folder but it still dont work. PLZ help me!




Yeah, I get the same .dll error. I downloaded the .dll and put it in system32 but I still get the error. Any ideas?




Anybody know if you could get more models for this? This game is great fun! And I want more models! Hands and feet prefered.




I've got both .ddl files, but i can't make it run. i selectd fullscreen and it didn't do anything




hey the game looks great and i can't wait to try it, but plz help me. i can't run the game!!!




Sorry for bad English, I'm from Russia, OK? :) Well…
=-=-=-=-=-=-=-=-=-=-=-=-=-=-=-=-=-=-=-=-=-=-=-=-=-=-=
Dude… You've got really nice site, I think. Just wanna to say it, so…
You've got easy site's structure, that's why it's load so fast! Great! I'm think here about a little minus… But this is just my idea… You're doesn't think about writing version after a game's name… I think it will good. I always get in here to upload some amazing games, but I need always to enter in it one by one, to know the versions. Just it…
=-=-=-=-=-=-=-=-=-=-=-=-=-=-=-=-=-=-=-=-=-=-=-=-=-=-=
Cool site…




I LOVE RAGDOLL SITES. tHERE TIGHT!
Leave a Reply