Wolfire Games, the developers behind the excellent Lugaru, have announced that the long-awaited Lugaru 2 has been renamed to Overgrowth. Wolfire recently transformed from the part-time efforts of David Rosen into a full-time team of five. You can follow their progress and read introductions for the team members over at their development blog.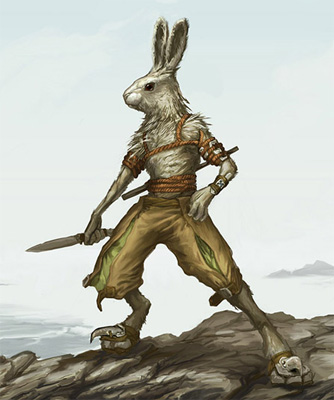 A release date has not been announced, and other details are scant, but some promising concept pieces are available on the official Overgrowth website. This is definitely one to watch.
Related Posts:
10 Responses to 'Wolfire Games Announces Overgrowth'



cool, ill be keeping my eye on this one ;)




Nice!!! Lugaru was a really nice indie game, and now with 4 more people working fulltime on Overgroth, that will be awesome!!! With destructible environment, improved physics and multiplayer!!

I can't wait!!

Oh and the new website is really hot =D




Wow, I didn't expect to see our new site in the news this fast!




Yeah, this is a new record. Less than one hour. :) Glad you like the new website. Aubrey and I worked pretty hard on it.




Yes man your new website rocks as hell! I love it, I think that game will be awesome and I will buy it for sure! =D




Is there a discount on the pre-order? If so I will pre order right now I trust you enough to make a very good game which will always be worth more than you charge for it.




Hehe I can't wait!
The thing I'm looking the most for is…Deformable walls to the max! :D
Don't hurry up, take your time and make it perfect :P




I think I might try this game.




Of course you will. Everyone will. The game is just too awesome to pass up.




Lets all start listing our own physics games here, then maybe people wont give up on the site before the next update. Il start.

Cortex Command is good, get it now.

There, thats my review.
Leave a Reply