Blurst, the game portal that I help run over at Flashbang Studios, just released downloadable versions of four of our games: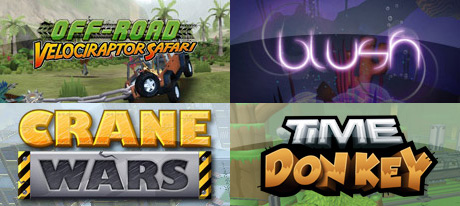 There's some physics-based game goodness in the mix here, so check them out! There's a 4-game bundle available if you want to purchase them all for one sweet price. Use coupon code FUNMOTION for 30% off, too! Head on over to the Blurst store to spend your hard-earned dollars.
Related Posts:
2 Responses to 'Blurst Releases Downloadable Raptor Safari, Blush'



Awesome! Thanks for the code Matt!




Will these guys still upload achievements and stats to the game server?

Hot stuff, thanks.
Leave a Reply